High Moss
A download-only record label featuring music by the Scottish-based composer Haworth Hodgkinson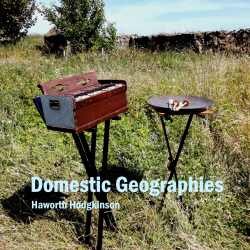 New release: 27 December 2022
A Throstle's Tale (2021) • Wheeze-Box Trance (2022) • Prime Measures (2021) • All Souls to Cecilia (2022)
Music made close to home under lockdown conditions and after an attack of covid.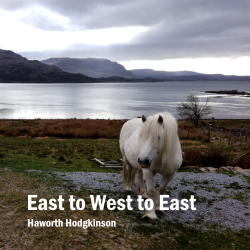 Magnetic West (2019) • Torridon (2019) • Arnage Tuesday Remix (2019)
A musical journey from Scotland's east coast to the West Highlands and back.
Greater Clock Change Music (2018) • Lesser Clock Change Music (2019)
Music for sampled piano, tam-tam and electronics, marking the points in the year when we gain or lose an hour to daylight saving time.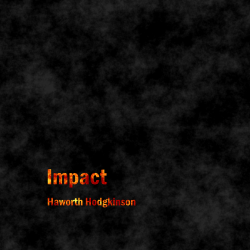 Impact (2011)
A single release of a piece composed at the time of the tenth anniversary of the September 2001 attacks on the World Trade Centre, but not released until the twentieth anniversary.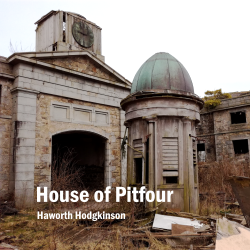 Fitted Vestibule (2016/2019) • Marble Escalator (2019) • Splashroom (2016) • Mirror Caverns (2016) • Engine Chamber (2018) • Spiral Corridor (2016/2019) • Echo Dome (2019) • Communication Shaft (2019) • Water Garden (2016)
A guided tour of an imaginary stately home, realised in music for sampled percussion.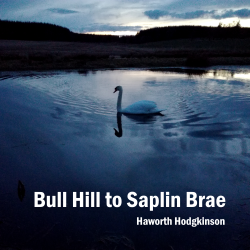 Merge in Turn (2018) • The Fragmentation of Ellen Strange (2018) • Frustrations (2018) • Solo (2018) • Safety Check (2018)
A collection of five pieces composed and recorded in 2018 and reflecting landscapes and stories from Lancashire to Aberdeenshire.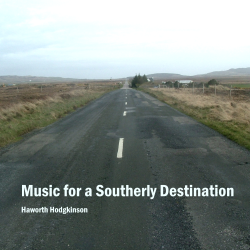 Music for a Southerly Destination (2018)
Music for relaxed listening, slow to the point of being essentially static, which consists of just one sound, a drone rich in harmonics, gently pulsating and shape-shifting.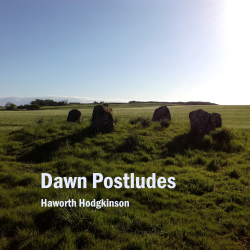 Dawn Postlude I (2018) • Dawn Postlude II (2018)
Two versions of a process piece in which the process is allowed to unfold at different speeds.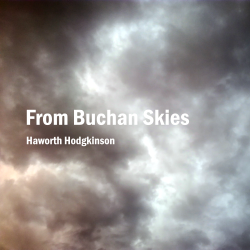 From Buchan Skies (2017)
A gradually developing canon made from an environmental recording of birds and aircraft in Central Buchan.
"It conjures for me an ever-present, gradually changing landscape made up of shifting sand dunes, marsh grasses, hedgerows and worked fields; a landscape witness to the passage of time we can't begin to imagine from the perspective of a human life-span. The helicopters passing overhead, a background modulated droning that unsettles as much as surprises, evokes the transience of human endeavour against the deep-time of the landscape." (Ian Grosz)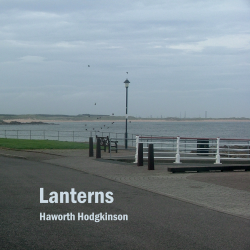 Kinnaird Head (2017) • South Breakwater (2016)
Two keyboard pieces inspired by a lighthouse in Fraserburgh and a pier in Peterhead, using techniques from intuitive music.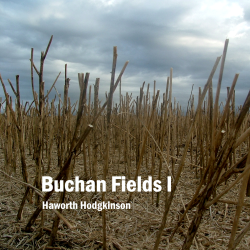 Buchan Fields I (2017)
The first of a pair of related pieces, Buchan Fields I begins with rough percussive sounds, which are gradually substituted by sounds of clearer pitch, eventually reaching euphonious harmony.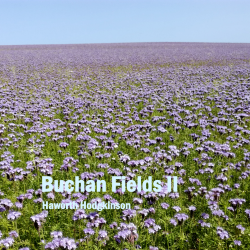 Buchan Fields II (2017)
Buchan Fields II takes the euphonious harmony at the end of Buchan Fields I as its starting point and expands it upwards and outwards.
Third Proof of Concept (2013) • Sixth Proof of Concept (2014) • Fourth Proof of Concept (2014)
Three linked pieces each made from multiple layerings of a single source sound moving at differing speeds.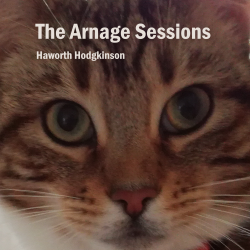 Arnage Monday (2017) • Frank and Tilly's Dinner (2017) • Arnage Tuesday (2017) • First Elegy for Frank's Blackbird (2017) • Arnage Wednesday (2017) • Second Elegy for Frank's Blackbird (2017) • Arnage Thursday (2017) • Tilly's Game of Coincidences (2017) • Arnage Friday (2017)
A series of keyboard improvisations interspersed with pieces made from sampled cat and blackbird sounds.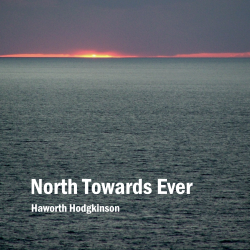 North Towards Ever (1989/2016/2017)
Music for northern sky-gazing, first recorded in 1989 and revised and extended in 2016 and 2017.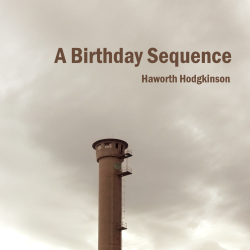 A Birthday Sequence for Hazel (1989)
A sequence of music for synthesisers and percussion devised to mark a friend's birthday, which grew way beyond its intended length.
Law Mill (2017) • Hallow Hill (2017)
Music based on an environmental recording of a St Andrews mill pond and memories of an early medieval burial ground.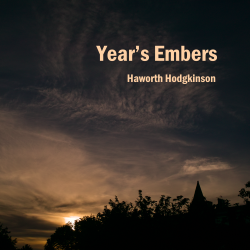 September Fling with Mechanical Breakdown (2016) • White Hexagons (2016) • Healer (2015) • Three Chorales for Pot Dwellers (2016) • Gallowgate (2015) • November Nights at the Beach (2015) • Winter Sea (2016)
Music for the darkening months towards the end of the year.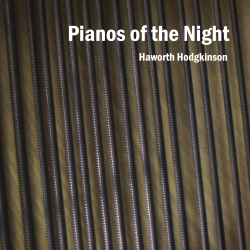 Piano Machine (2016) • Tulloch House Night Vigil (2016) • Oneirospheres VI (1983)
After the balloons and blackbirds, voices and synthesisers of previous releases, this is an entire album of piano music, recorded in 1983 and 2016.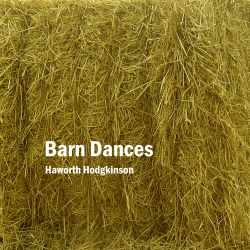 Semiquavers (1984) • Garden Party (1985/2016)
Two pieces offering oblique reflections on the rave culture of the 1980s, with its bleepy synthesisers and mechanistic drum machines.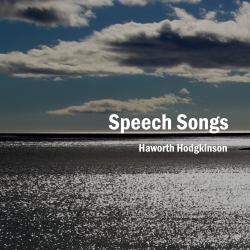 This Story (2007/2014) • Nothing has Changed (2014) • Six Weaknesses (2007/2010) • Canvas Null (2013) • Horizontal Gaze (2013/2014)
A collection of pieces that use spoken word recordings of poets performing their own work as their sound source. The poetic voices are those of Catriona Yule, John Mackie, and Haworth Hodgkinson himself.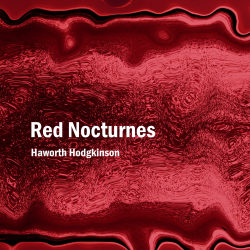 Red Nocturne I (2014) • Three Day Hocket (2014) • Studies in Balloon Behaviour (1997/2011) • Sleeping through Thunder (2013) • Fifth Proof of Concept (2014) • Induction Games (1997) • The Audition (1995) • Red Nocturne II (2014)
Music featuring the sounds of balloons, cars and breaking crockery, plus an assortment of wind and percussion instruments as well as synthesisers.
"The programme is framed between two Red Nocturnes, two decades of music contained between two sunsets, the keystone of this arch being Studies in Balloon Behaviour, in which two pieces from the 1990s based on the sounds of a red balloon are digitally transformed by 21st-century technology into a journey from bestial flatulence to an aurora of spectral subtlety." (Mark Spalding)
Windhouse (2008/2014)
Windhouse is an extended piece for whining and wheezing synthesisers inspired by a visit to a famous ruined house that has a substantial body of lore and legend attached to it and is reputed to be the most haunted building in Shetland.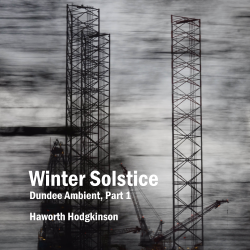 Dundee Ambient, Part 1: Winter Solstice (2015)
Winter Solstice is the first part of Dundee Ambient, a project using material mostly recorded in Dundee in the 1990s to produce a gradually evolving music of place and of the changing seasons.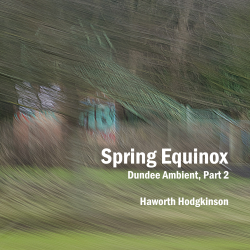 Dundee Ambient, Part 2: Spring Equinox (2015/2016)
Spring Equinox, the second part of Dundee Ambient, traces a more dramatic sequence of disturbed dreams than its predecessor, before eventually reaching a state of peaceful sleep.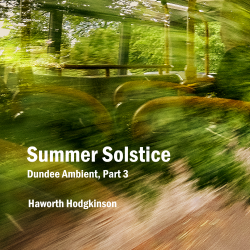 Dundee Ambient, Part 3: Summer Solstice (2015/2016)
In Summer Solstice, the third part of Dundee Ambient, the dreams of spring give way to a more restful sleep, joined by the singing of a Dundee blackbird.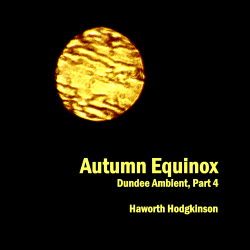 Dundee Ambient, Part 4: Autumn Equinox (2015/2016)
Autumn Equinox, the fourth of five parts that make up Dundee Ambient, takes us through an extended dream sequence, ending with the ghost of the summer blackbird slowed down to sound like some terrifying creature of the autumn night.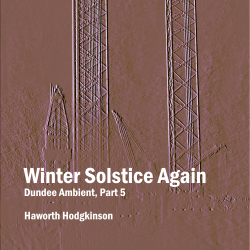 Dundee Ambient, Part 5: Winter Solstice Again (2015/2016)
The final part of the Dundee Ambient cycle brings the year full circle with a return to restful sleep and the gentlest music in the whole sequence.