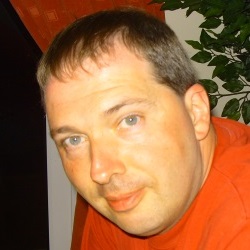 Haworth Hodgkinson
Haworth Hodgkinson is a composer, improviser and sound artist, as well as a poet and playwright, based in Aberdeenshire and inspired by the landscapes of the North of Scotland. His solo performances often combine poetry with live music, and his music has been played by the ensemble Intuitive Music Aberdeen. He has worked on many collaborations with writers, dancers, actors, musicians and visual artists. During 2015 he worked with organist Mark Spalding and the ensemble Mars in Aquarius in a project to perform music by Stockhausen at venues around Scotland. He has published two collections of poetry and his plays have been performed in Dundee, Aberdeen and Banchory.
Whilst Haworth Hodgkinson is best known to most people for his poetry and for his live performances, over the years he has also produced a substantial body of recorded music, which has been very little heard until recently. The High Moss project makes some of these archive recordings available, along with his more recent music, both as downloadable albums and for online streaming.
Visit www.haworthhodgkinson.co.uk to read more about composer Haworth Hodgkinson.